Our Executive Board & Committee
2022-2023
These are the great volunteers that do all the work to bring all the festivals to our wonderful Village of Fredonia.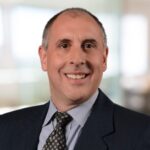 Larry is a financial advisor/planner with HBKS Wealth Advisors in Fredonia. He is married (Erika) and has 3 grown children (Jack, Kate & Lily), and is actively involved with several other local non-profit organizations. He has been on the board for 6 years, 4 as president, and chairman for the Red, White & Blues Festival.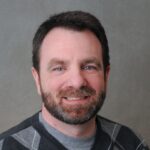 Mark works in the Information Technology Department at SUNY Fredonia. He is married to Jennifer, and is the President of Fredonia Grange No 1 and a member of the Chautauqua County Fairgrounds board. He is the co-chair for the Fredonia Farm Festival and Fredonia Easter Festival.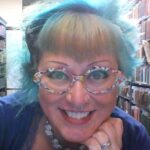 Mandi currently serves as the Coordinator of Special Collections & Archives in the Special Collections & Archives Division of SUNY Fredonia's Daniel A. Reed Library and is the co-chair of Harvest Moon Cemetery Tours. She presents and writes on topics related to digital humanities and historical subjects within the realms of Spiritualism, Victoriana, and the Occult.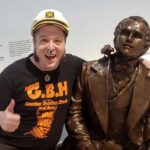 Chris is a Public Accountancy and Finance double major at SUNY Fredonia. Graduating in December of 2022, he plans to get his CPA and CMA certifications while pursuing a career in public accountancy. He co-chairs the Harvest Moon Cemetery Tours. His other hobbies include 3D printing, collecting records, and eating glass – among other daring feats – in a small side show act.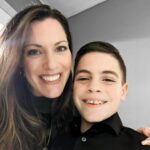 Lauren is a Care Coordinator at Evergreen Health. She moved to Fredonia to attend SUNY Fredonia in 2007, fell in love with the community, and never left! She has been a volunteer with Festivals Fredonia since 2020 and became a board member in 2022 and serves as Social Media Chair. She loves the Fredonia community and loves supporting local businesses. You will often find her and her son, Brady (pictured), frequenting community events and shopping at local businesses! Lauren and Brady volunteer at all the festivals, and both sit on the committees for most (you'll even find Brady at board meetings!)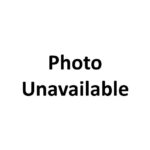 Bio unavailable at this time.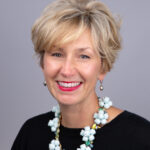 Judy's initial introduction to Festivals Fredonia was at the Farm Festival in 2015, and then as a participant on the Harvest Moon Cemetery Tour later that year. Having just moved to the area, she was looking for opportunities to engage with, and contribute to her new community. She has served as a Board Member of Festivals Fredonia since 2017 and has volunteered at every festival since joining. She is active in the Fredonia community, and lives in Fredonia with her husband and daughter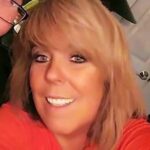 Bio unavailable at this time.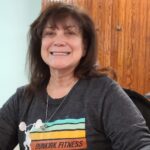 Lin is an educator who enjoys volunteering and helping others. She retired from the Dunkirk City School District after teaching there for 33 years. She has been a part time adjunct instructor in the College of Education at SUNY Fredonia since 2007. Lin has been the Co-Director of Great Lake FX , a children's science, nature and art program (501c3) since 2001. Lin has also been employed as a Fitness Instructor at Darwin's Health Club for more than 40 years. She resides in Fredonia with her husband Al and she is the proud mom of Suzi Cope (husband Steve Mayone) and adorable grandchildren Rocco and Lu who reside in Brooklyn, NY.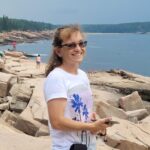 Jen spends her days fixing computers for her home business JAM Computer Doctors. She is married to Mark, and is active in many other organizations around the Village. She is the co-chair for the Fredonia Farm Festival.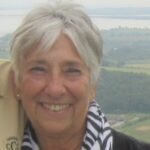 Joanne has served on the Festival Fredonia Board for several years and has in the past hosted Fredonia History Days and assists and supports our other festivals in many capacities. She is a long time Fredonia resident, a retired Speech-Language Pathologist and Teacher of the Deaf and serves on the boards of the Chautauqua County Historical Society and the Lily Dale Assembly.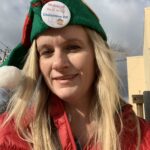 Heidi and her husband, after living in Syracuse for 10 years, moved back to her childhood home in Fredonia 14 years ago. They wanted to raise their kids in a small town. Their sons are now 2 young adults, both Eagle Scouts. She works as a school nurse and a part-time nursing instructor. She loves the village and enjoys volunteering for Festivals Fredonia.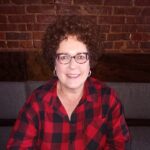 Melissa a Fredonia native who has been working as an Interior Designer owning her own business and most recently, joining with The Barn 3521. She also serves on the board of Literacy Volunteers of Chautauqua County. She has also served on the boards of The 1891 Fredonia Opera House and The Fredonia Chamber of Commerce and the Small Business Revolution committee. Her heart lies in the businesses and people who make our town so special!